This atmospheric inn, made entirely of wooden logs, is part of the recreational and holiday complex in Kielnarowa. The interior is decorated in Old Polish style, which is complemented by wooden elements and a stone fireplace. The layout of the interior gives great arrangement possibilities, and the restaurant room is decorated before each celebration – according to individual customer wishes.
We are committed to every detail, as the comfort and satisfaction of our customers are of paramount importance to us. We attach great importance to the appropriate setting of organised meetings. We are open to suggestions from our customers, who we are happy to support with advice and many years of experience in providing top quality services.
The main hall with a fireplace,
An atmospheric stone cellar,
A cosy room in the attic,
A roofed shed with a dance floor and a barbecue area.
Taberna pod Sosnami is an ideal place to organise a business meeting or professional integration in the natural surroundings, which will effectively eliminate stress and stimulate creativity. With companies in mind, we have prepared an additional offer for the organisation of company and integration picnics, banquets, as well as employee Christmas parties.
We meet our guests' expectations by also offering organisation of the most important special events – weddings, communions, baptisms and funeral receptions.
Please visit the "Taberny pod Sosnami" website
Contact us to book the date of your party!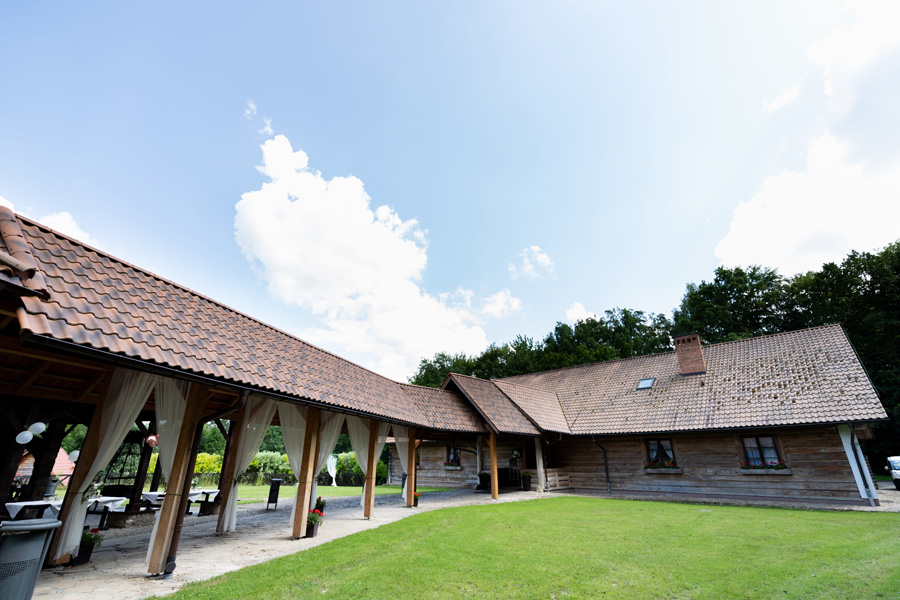 OFFER
Check what else we offer