The centre has several rooms that can be successfully used for professional organisation of events, including: trainings, workshops, conferences, congresses or business meetings.
The ease with which the rooms can be adapted to suit individual clients' needs is a guarantee of comfort and convenience – for both the hosts and participants of organised events.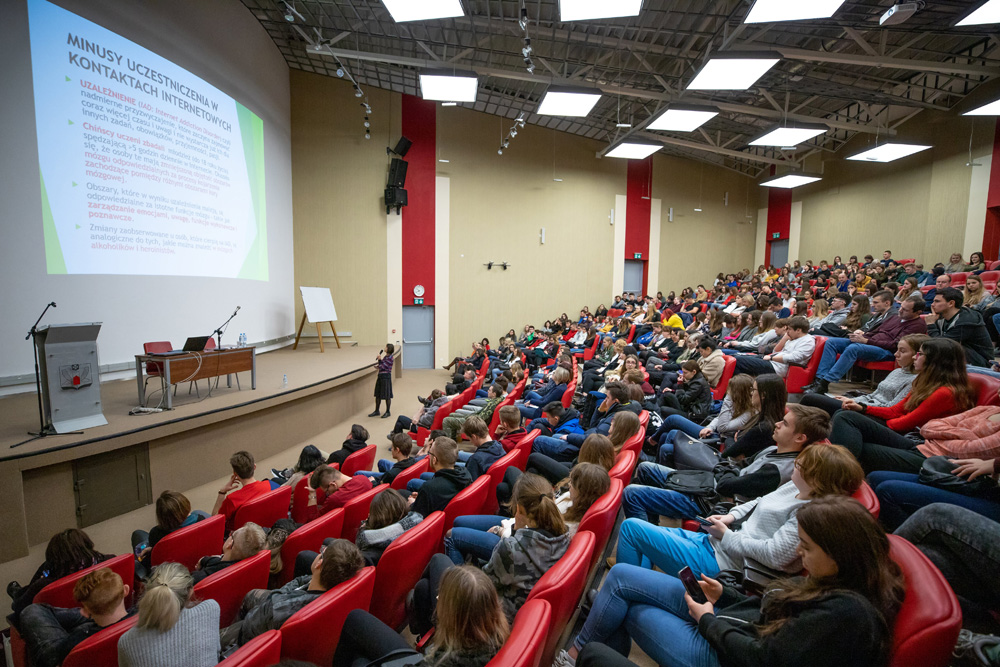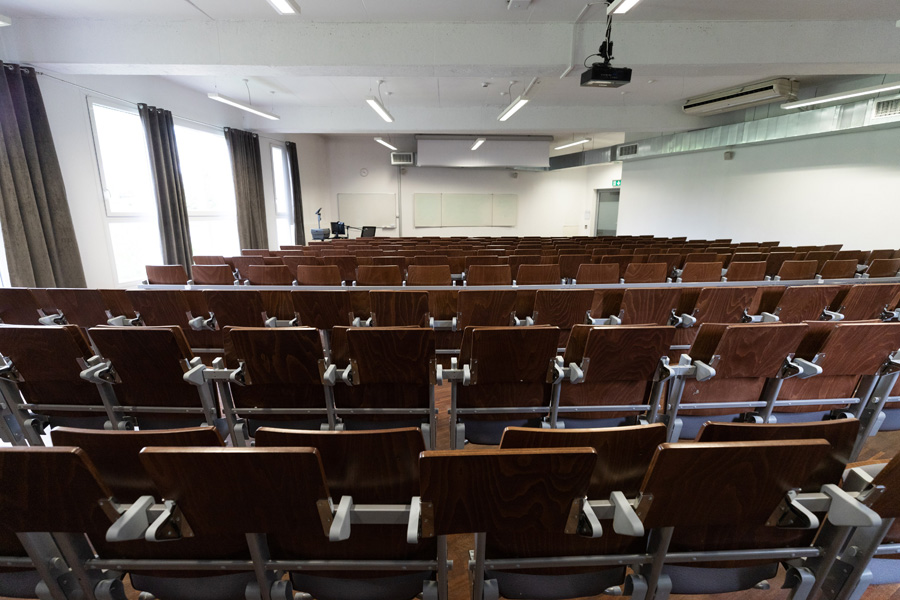 Included in the price of the room rental we offer professional equipment, consisting of: sound system, lighting, screen, multimedia projectors, microphones with sound system, flip-charts with markers. Each room has access to a high-speed Internet connection. It is possible to arrange the interior and organise a videoconference – at no extra charge.
Customers can enjoy a comfortable car park with a capacity of 300 vehicles, special prices for coffee services and the possibility of non-cash payments, including bank transfers. Participants of training courses and other events are offered competitive prices for room and board accommodation. We also guarantee flexibility and constant communication during offer development.
Book the space for your event now!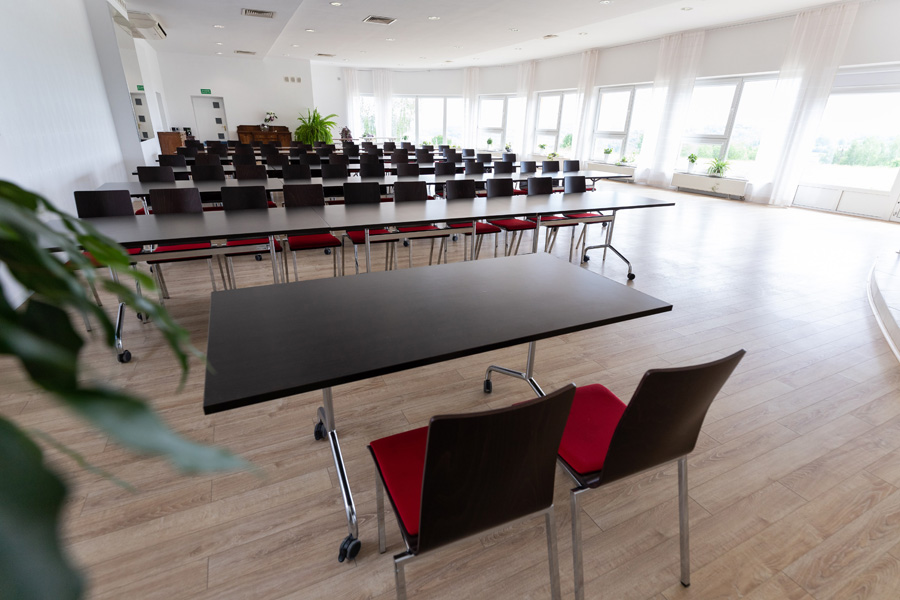 | CONFERENCE ROOM | PRICE / hour | Surface (m2) | THEATERS - number of seats | SCHOOLS - number of places | BANQUET - number of places |
| --- | --- | --- | --- | --- | --- |
| Conference hall / KM22 | 135,00 PLN | 120 | 170 | - | - |
| Conference hall / A8 | 370,00 PLN | 400 | 330 | 170 | - |
| Lecture hall / White Hall | 135,00 PLN | 224,13 | 160 | 80 | 100 |
| Lecture hall / KM 116 | 135,00 PLN | 120 | 120 | 60 | 60 |
| Exercise room / KM 16, KM17, KA15 | 55,00 PLN | 50,17 | 40 | 20 | - |
| Computer lab / KA 101 | 135,00 PLN | 70,88 | - | 33 | - |